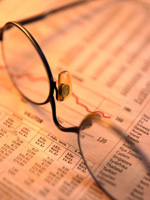 Agreed-Upon Procedures & SAS 70 Review

An agreed-upon procedures engagement is designed to provide management and outside parties with insights into specific financial statement elements. At the onset of an agreed-upon procedures engagement, we agree to the procedures that all parties believe are appropriate to meet their needs. We then perform these procedures and issue a report on our findings.

SAS 70 Reviews (Reports on the Processing of Transactions by Service Organizations) are recognized as substitutes by auditors and customers in lieu of performing their own audit procedures and have become a necessity in an increasing regulatory environment. In fact, the execution of a SAS 70 audit can minimize disruption from other outside parties, allowing your personnel to focus on your business.