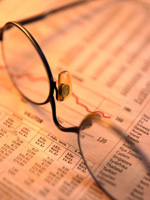 Washington, Pittman &
McKeever, LLC
Certified Public Accountants
819 S. Wabash Avenue
Suite 600
Chicago, IL 60605
Phone: 312-786-0330
Fax: 312-786-0323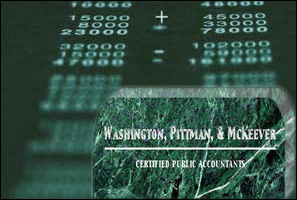 Washington, Pittman & McKeever's mission is to provide exceptional audit, accounting, management consulting, information systems, taxation, and business and personal financial services.

We will staff all our engagements with individuals who possess the highest caliber of professional skills and will operate our firm so that employees experience professional growth, financial rewards, and a balanced family and community life.

Satisfying the needs of our clients is of paramount importance as we endeavor to provide services meeting the highest standards of our profession. We intend to be recognized as a leading CPA firm in Chicago and as a significant contributor to our profession and community.